The Ultimate Hot Tub Experience
Marquis was founded in 1980 and is the only employee owned hot tub manufacturer in the United States. The moment you first set your eyes on a Marquis you'll be dazzled by the artistry with which it was sculpted – the sinuous, organic styling that threads throughout the body – the river rock footwell, molded from an actual Oregon riverbed – and the solid, exclusive DuraWood extruded from a hand-honed board. Marquis' eye for detail knows no bounds.
Ultimate Water Control:
The number one concern of most spa owners with the quality of their spa is waterflow, and Marquis takes that to heart. Marquis Spas are engineered to maximize jet pressure as efficiently as possible. Marquis spas are the only spa in the industry to have Zone3 valves, to direct water exactly where you need it. Their newest line of spas, the ultramodern Vector21 series, comes standard with laminar flow technology, no 90º bends allows water to flow freely from the pumps to the jets. This mastery over water flow comes with an even better benefit, Marquis spas are able to push an unparalleled 40+ gallons per minute out of specially engineered jets in designated H.O.T. zones.
Ultimate Skincare with MicroSilk Therapy:
Using a Marquis spa with MicroSilk is like giving your entire body an oxygen facial, moisturizing and hydrating at the same time making your skin feel luxuriously silky as well as reducing fine lines and wrinkles. Micro-bubbles literally envelope your body in a soothing, effervescent cloud of oxygen. Yes, oxygen is good for your skin. Increased oxygen levels result in better circulation and cellular respiration, which in turn leaves the skin glowing and radiant due to rapid skin cell regeneration.
Benefits Include: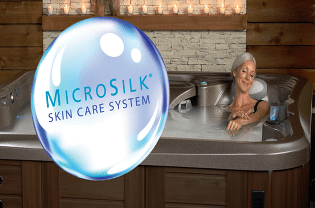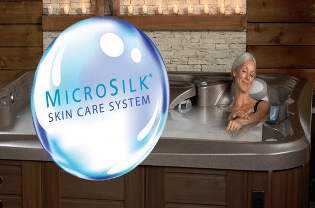 Increased skin metabolism
Enhanced skin cell growth
Deeper cleansing of the pores to remove impurities
Reduced fine lines and wrinkles
Increased hydration
Therapeutic levels of anions
Neutralization of free radicals
Relief from the symptoms of eczema and psoriasis.
Ultimate Care
We're proud to offer the official spa of the Make-A-Wish foundation. Marquis has partnered with the Make-A-Wish foundation since 2000, contributing over $5,000,000 to the cause of providing comfort for those who need it most.