Swivel Cable
Maytronic's anti-tangling patented swivel cable allows the robots to move easily and efficiently around your swimming pool making clean-up a breeze.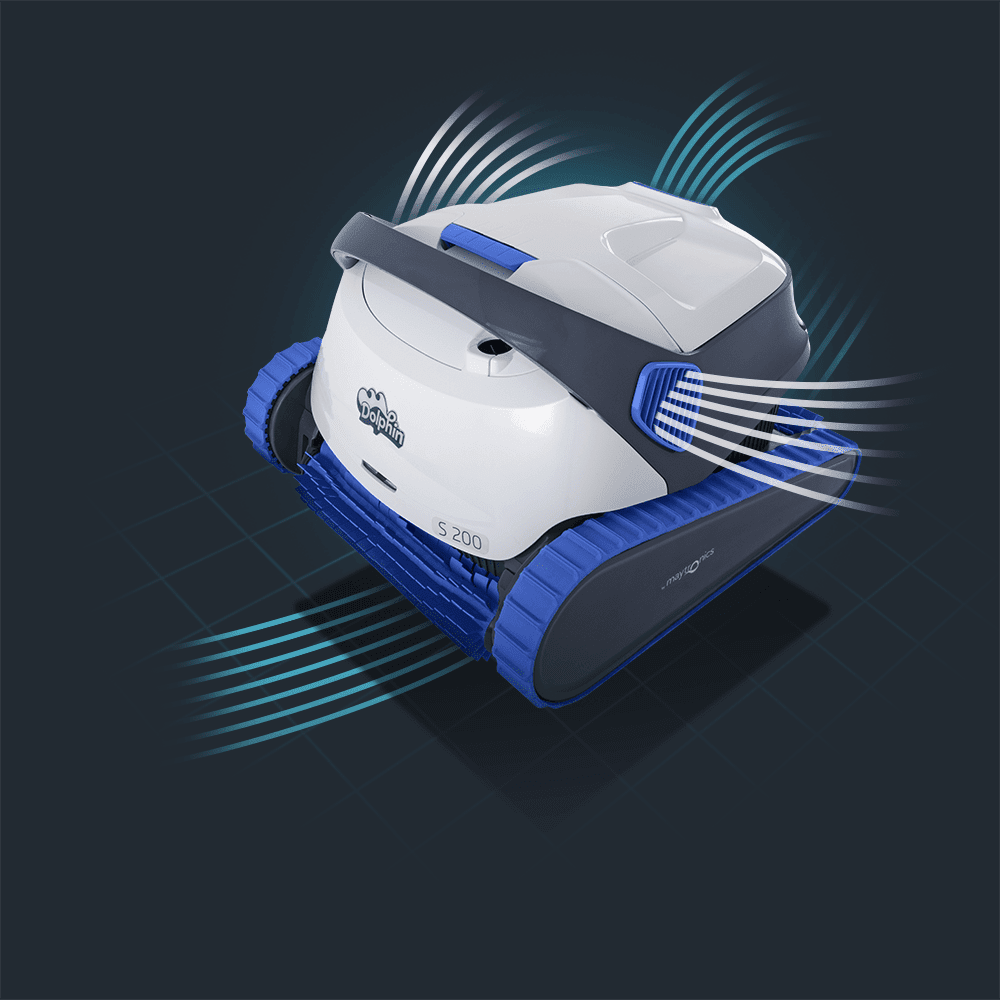 PowerStream Mobility
Maytronic's patent-pending PowerStream Mobility System creates a multi-directional water flow, which enables a constant grip on vertical surfaces. This not only ensures your pool walls and waterline are effectively cleaned, it improves navigation.
Energy Saving Power Supply
Easy on/off operation with weekly timer