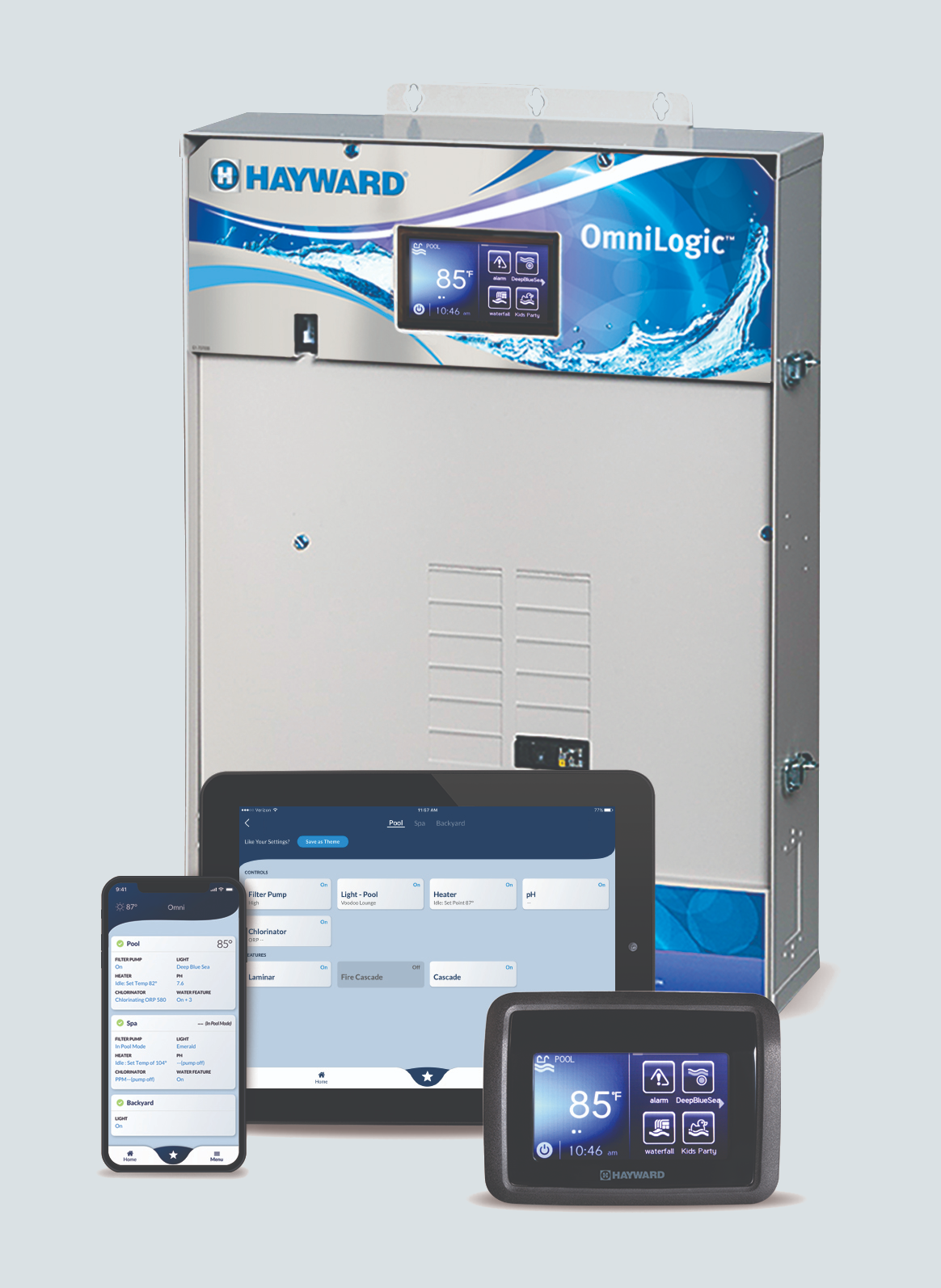 OmniLogic for Fully Automated Set-ups
Elite automation for fully featured new pool and spas. OmniLogic® brings backyard control to the forefront of pool technology. Enjoy the luxuries of full automation from the most intuitive app with effortless upgrades to always keep your backyard on the cutting edge.
OmniHub Automated Equipment
Hayward OmniHub is the easiest way to add smart control to a pool and spa. Compatible with Hayward and most other brands, pool owners have the ability to conveniently schedule and set all their equipment settings with their smartphone or voice assisted devices. OmniHub can be quickly and easily installed by a pool pro in just a few hours, and will control virtually every piece of equipment, including: variable-speed pumps, heaters, pool/spa color lights, spa settings, AquaRite® salt systems*, booster pumps, backyard lighting, and water features.